Favorite Links
Favorite Links
Favorite Sites
Offical New Zealand Hash House Harriers website.
New Zealand Nash Hash in Waihi 23 January 2015 to midday 25 January 2015
Australian Hash House Harriers
13 - 16 Mar 2014: Hainan, China
Aussie Nash Hash 6th & 8th March 2015 in Busselton WA
Checkout the weekly updates and photos
Hash community for Hashers by Hashers.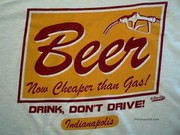 Travel Sites of Interest
Air New Zealand airfares
Daily specialc - first in best dress.
Internet travel shop.
Last minute deals on accommodation.
Have Fun!